For denture wearers, having the oral appliance wobble inside their mouth is indeed annoying. Despite the advanced technology that brings about the lightweight and natural-looking modern dentures, still, the oral device tends to become shaky and unsteady over time, especially when speaking or eating. The good news is, we at Trumbull Premier Dental provide denture stabilization services to help you cope with these problems.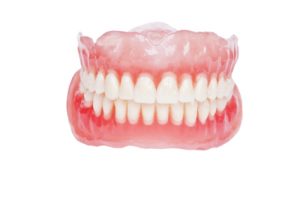 Denture stabilization is the process by which dentists make use of dental implants to hold the removable dentures in place. Our dentist at Trumbull Premier Dental will allow the implants to be inserted surgically to the patient's jaw bone, serving as a support for the prostheses. The dentures, in return, will remain stable and secure. However, it is still possible for the oral appliance to be taken out from the mouth easily if the wearer wishes to clean it. To know more about its benefits, consider reading below:
Well-stabilized dentures improve the speech, letting patients talk clearly without producing slur sounds.

Does the taste of nasty adhesive turn you off? Worry no more! Denture stabilization doesn't utilize this material anymore.

Dental implants allow dentures to fit comfortably into the patients' mouths.

Fortunately, dentures that are supported by implants eliminate the risks of harming the soft tissues in the mouth, thereby improving the overall oral health.

When dentures are fully stabilized, patients will be able to smile more confidently.

Finally, investing in denture stabilization means lesser food restrictions as it offers twice the biting force of traditional dentures.
If you're wearing dentures now and you're not entirely comfortable with them, give us a call! We can discuss our Denture Stabilization under our Denture Services in Trumbull, CT so that your dentures become more comfortable and more useful. At Trumbull Premier Dental, we make sure that our patients get the best possible solutions for their missing teeth.